Negar Tejarat Matlabiyan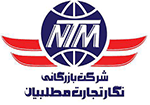 Management of this company with long history in exporting fruits and vegetables to middle Asian countries, Persian Gulf states, Turkey and etc. has been able to establish good marketing in these countries and introduces its cargo in these countries by Gold Kiwi and Barakat (potato) brand. Also with exporting apple, tomato, onion and agricultural products we are trying to help the progress of financial situation of people.
To increase the quality and suitable packing of potatoes this company was equipped with sorting machine which in addition to job creation, it increases the quality and quantity of exporting potato to a very high level.
By establishment of native and active agency in Ashgabat we are able to win our customer's trust and the demand has increased dramatically.
Negar Tejarat Trading is able to take over all your orders including importing and exporting the cargo from origin to destination, purchasing, clearance of cargo, warehousing and etc.
The common management staff of Negar Tejarat makes it possible or you to considerably lower the costs of export and import.